The Royal Wedding Made History With a Bishop's Sermon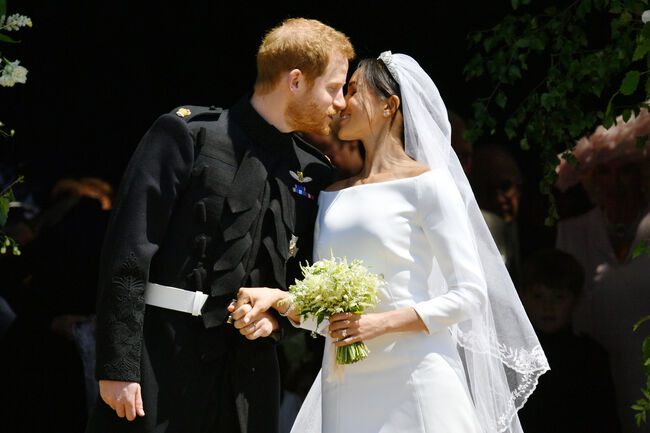 Today, the royal wedding between Prince Harry and Meghan Markle made history in more ways than one. The Duke and Duchess of Sussex incorporated their touch into every detail of the wedding from the flowers and cake to their choice of a beautiful performance by cellist, Sheku Kanneh-Mason, who was BBC's Young Musician of the Year in 2016. Although the royal couple initially shocked the world with their engagement announcement in November of 2017, the two have stood strong and committed.
Markle, who is an American biracial actress from Los Angeles, California, definitely caused a lot of excitement and a bit of controversy. This certainly made for an interesting and modern program as we watched the equally represented cultures between the biracial couple during the ceremony today.
Rev. Michael Curry, who is the first African-American to be elected presiding bishop of the Episcopal Church, was a force that without a doubt was a first for a British royal wedding. The address by Curry where he quoted Dr. Martin Luther King and spoke of American slavery was delivered in an American-style sermon. His address titled, "The Power of Love," captivated viewers around the world with his animated and kind spirited words.
"Dr. Martin Luther King Jr. once said: 'We must discover the power of love, the redemptive power of love. And when we discover that, we will be able to make of this old world a new world. Love is the only way.'"
Twitter members immediately hopped on to discuss the "sermon," which reminded them of sitting inside of a black church. Many were shocked at not only the duration of Curry's address, but the "boldness" to discuss such topics in front of the royal family.
Take a look at some of the responses below!