A Wrinkle in Time Fans Surprised At Disney Preview
As you can imagine the excitement of a Disney movie release is always epic, but the stars of the movie decided to add a special little surprise and make an unannounced appearance that left the fans of the movie with a twinkle in their eye. Yes, Oprah Winfrey, Reese Witherspoon, Mindy Kaling and Storm Reid were at the Sunset Showcase Theater at Disney's California Adventure for a preview of the flick. What better way to watch the wonderful film than with the company of the stars? The happiest place just got happier. And the surprises did not stop there. Attendees got special "Tessering Tickets" that allowed them to get FASTPASS access to several attractions at the Disneyland Resort.
The film A Wrinkle in Time is directed by Selma's Ava DuVernay is based on Madeleine L'Engle's classic novel of an ordinary teenager named Meg (played by newcomer Storm Reid) who's whisked on a cosmic adventure to find her missing scientist father (played by Chris Pine). The three chimerical celestial beings join Meg on her journey and help her "wrinkle" time and space. The movie stars include Oprah Winfrey, Reese Witherspoon, Mindy Kaling, Gugu Mbatha-Raw, Michael Peňa, Storm Reid, Levi Miller and Deric McCabe with Zach Galifianakis and Chris Pine. The film will be released March 9, 2018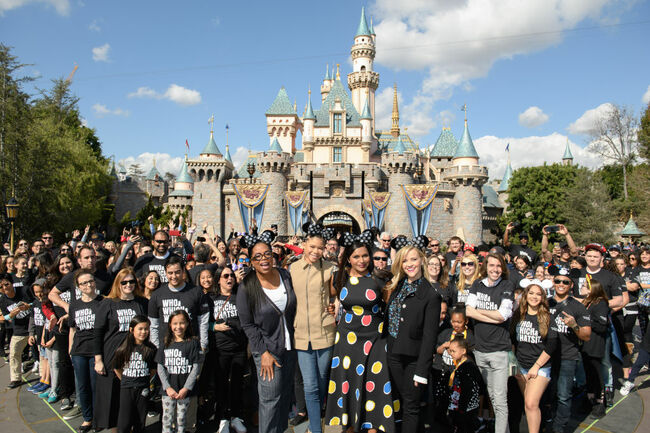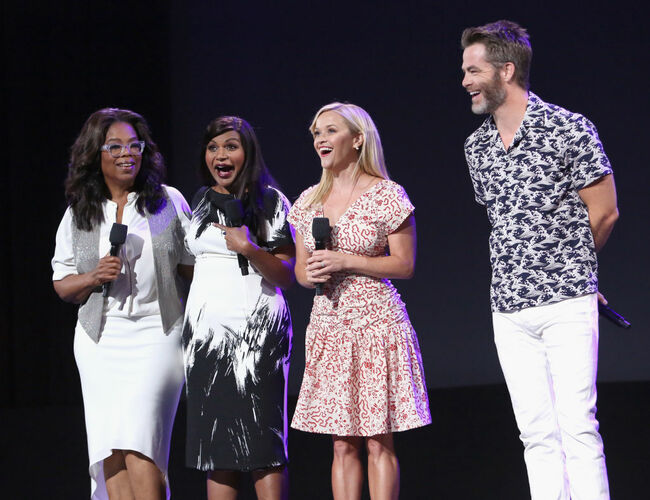 Karen Sharp
Listen to Karen Sharp on KOST 103.5 FM weekdays from 7pm-12am!
Read more