2 Kind Hearted People Save 5 Pups From The Freezing Cold (READ)
The Dodo
READ: What would you have done if you saw these cute puppies on your hike or visit in a park? Well according to "The Dodo," Ashley Blake and her partner found 5 small puppies just abandoned on the side of the road! How could you leave cute puppies like this:
The Dodo
These puppies were huddled together and trying to stay warm in the freezing temperatures. The park ranger was contacted and sadly, this isn't the first time pets were abandoned in this spot. Ashley and her friend Scott decided to take the pups and keep them warm.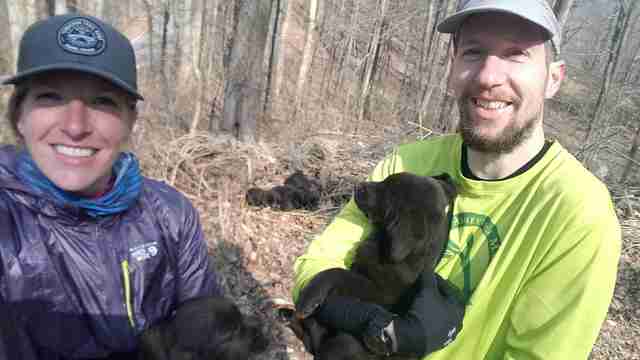 The Dodo
The Ranger actually took the puppies home with him for the night to arrange a shelter to take them the next day
The Dodo
And what makes this story better is that Scott and Ashley visited the pups one more time, and decided to adopt one! They named him Barkley
The Dodo
The Dodo
The other 4 will be up for adoption and hopefully soon will have a home of their own as well

Karen Sharp
Listen to Karen Sharp on KOST 103.5 FM weekdays from 7pm-12am!
Read more