Disneyland Is Selling A Pickle Topped Pizza!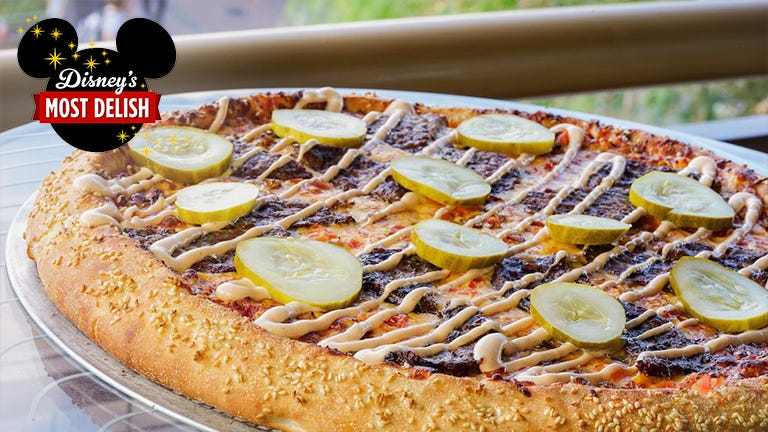 Disneyland
READ: Disneyland has kicked off it's "PIXAR FEST" with plenty of awesome things, like new foods, an awesome parade and of course, fireworks! But this treat seemed to have had people either loving or hating it! It's called "The Alien Pizza Planet" which is inspired by a cheeseburger. It has ketchup, mustard and pizza sauce on crust that resembles a sesame seed bun! It has cheddar cheese, caramelized onions, diced tomatoes, hamburger patties, burger sauce and last but certainly not least, pickles!
It actually sounds really good when you put that all together. But you have to try it for yourself during PIXAR FEST at Disneyland at the Pizza Port next to Space Mountain! And while you are at Disneyland, you should try their new Lemon Churro!
Instagram
SOURCE: Delish

Karen Sharp
Listen to Karen Sharp on KOST 103.5 FM weekdays from 7pm-12am!
Read more