15 Ways To Speed Up Your Metabolism!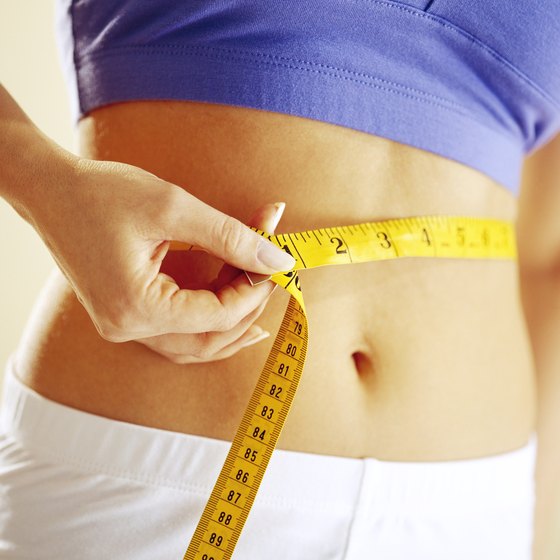 Healthy Living
Summer is right around the corner, and we all want to try a lose some pounds. But crazy dieting and starving yourself never works. So according to Eatthis.com, here are 15 ways that you can speed up your metabolism to help you lose some inches on that waist:
1. Start Your Day With Protein
Eatthis.com
A study in the International Journal of Obesity showed that people who ate a breakfast with eggs instead of a bagel with equal calories lost 65% more weight. And proteins actually make you feel satisfied longer than carbs.
2. Celebrate the Sun
Eatthis.com
A study done at the Northwestern University showed that people who were exposed to early AM sunlight actually benefited by having lower BMIs! Wow, it pays off to be a morning person haha.
3. Build Some Muscle
Eatthis.com
You have heard it your whole life! Building muscles burns and replaces fat. Just find the time, even if its for 20 minutes. Your body will thank you.
4. Go Green
Eatthis.com
Green Tea is great for you! It helps suppress thirst that can be mistaken for hunger cues. And the antioxidants and caffeine helps raise your metabolism rate!
5. Fill Up on Fiber
Eatthis.com
Extra fiber can really help your diet. Fiber fills you up faster, keeps you satisfied longer and helps pick up your metabolism rate.
6. Bring the Heat
Eatthis.com
Researchers from Maastrict University found that capsaicin, which makes food spicy, can increase your metabolism in a healthy way without raising blood pressure. And if you don't like spicy foods, you can use paprika, which works the same way.
7. Snooze and Lose
Eatthis.com
The Academic Journal "Sleep" shared that not getting an adequate amount of sleep causes your metabolism to slow down and your body will store more fat as energy. So get your sleep!
8. Water Off the Weight
Eatthis.com
Drinking water before a meal can help significantly. Drinking cold water before a meal can increase your metabolism by 4.5%! And drinking water can help you eat less if you drink it before a meal.
9. Caffeinate
Eatthis.com
Researchers in London said that adding 100 milligrams of caffeine to your diet a day can help you burn up to 150 more calories a day. What more do you need to hear?
10. Pack in Some Probiotics
Eatthis.com
Pickles, Sauerkraut and Kim chi are great foods to add to your diet, and they are directly linked to speeding up metabolism.
11.Keep Cool
Eatthis.com
The Journal of Clinical Investigation revealed that exposure to temperatures between 60 and 61 degrees really helped burn fat and speed up metabolism by developing healthy brown adipose tissue! So cool it down!
12.Get Intense
Eatthis.com
Have you heard of HIIT? It's high interval training, and researchers showed it could increase your metabolism after the workout for up to 72 hours!
13. Load Up on Calcium
Eatthis.com
Not only will this help you speed your metabolism, but build strong bones! But instead of milk for your source of calcium, use leafy greens like Kale and Spinach.
14.Put Down Your Phone
Eatthis.com
You have heard of blue lights that effect your sleep. Well that's the problem, the phones mess with your sleep. And when you get less sleep, you already know what happens ( refer to tip #7)
15. Relax
Eatthis.com
Stress really effects your body, it slows your metabolism and increases cortisol which increases fat storage.

Karen Sharp
Listen to Karen Sharp on KOST 103.5 FM weekdays from 7pm-12am!
Read more