Would You Wear These Lace Up Jeans?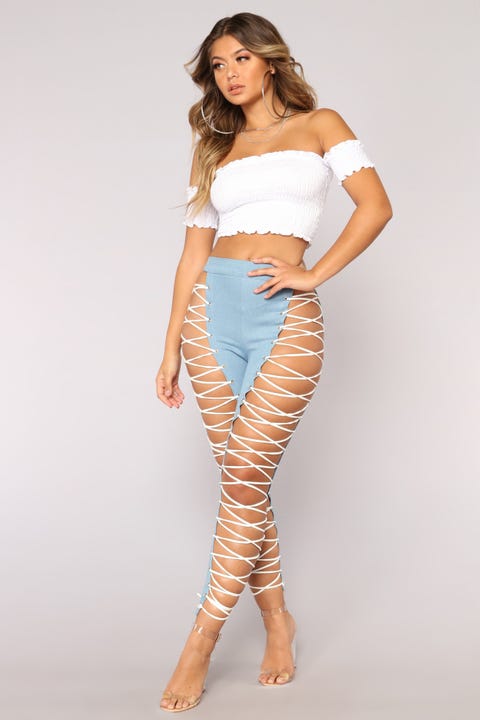 Cosmopolitan
I am not sure what to think anymore about these new fashion trends! Last week I shared the jeans that weren't much jeans at all. And now these jeans have been put out by Fashion Nova. I question if anybody really wears this: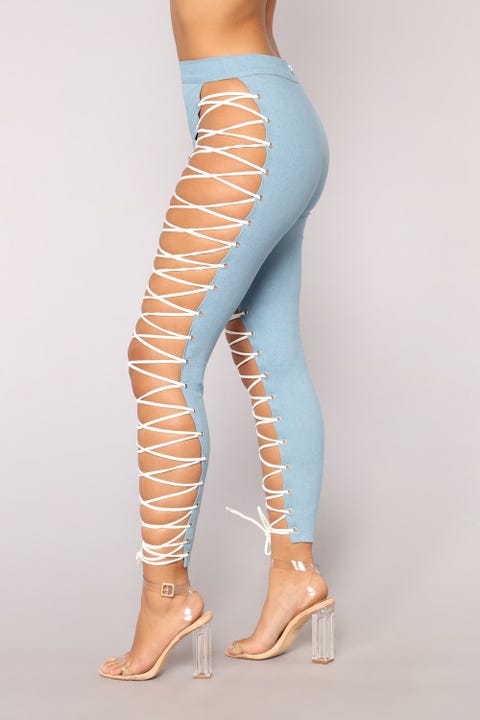 Cosmopolitan
And I am not the only one that thinks this way, look how twitter reacted:
The internet isn't loving these bizarre lace-up jeans https://t.co/g93jytTx3j #OMG what is wrong with people....surely no one would wear such crass,cringworthy crap!!! Let alone pay money for 'em :o(

— graham croft-smith (@croftyization) May 3, 2018
@safiyajnBehold this monstrosity https://t.co/RIUQuoYhx2

— love, mace 🦇 (@dynomace) May 6, 2018
Terrible #fashion idea https://t.co/VMvaBLKRwC

— Samantha Jo Graw (@sjgraw) May 6, 2018
According to Fox News, these pants are selling for $49.99, so would you consider buying these?

Karen Sharp
Listen to Karen Sharp on KOST 103.5 FM weekdays from 7pm-12am!
Read more