There Could Be A New Law That Bans Kids From Ordering Soda In A Restaurant!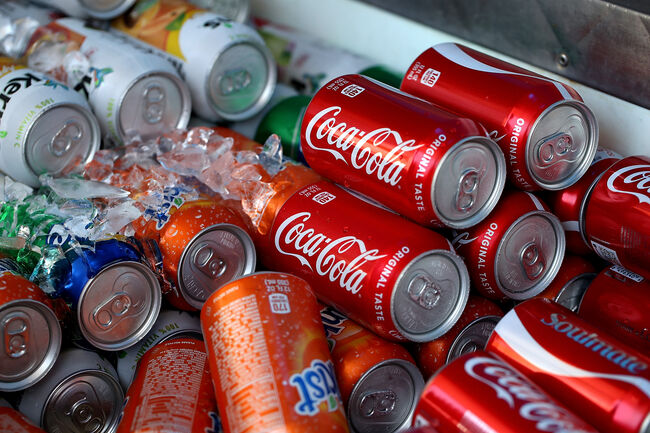 Senate Bill 1192 states that California restaurants would be required to remove soda and juice on kids meals and replace it with unflavored milk or water.
The bill is one step closer to becoming a law after it clears the assembly.
This was created as a way to decline the numbers of childhood obesity, however many parents believe it's their job to control this matter and not the states.
"Some of these kids are drinking up to three sodas a day. This is setting them up for tremendous cancer risks down the road," Stephanie Winn, a member of the American Cancer Society said. "Because now we know that 20 percent of all cancers are tied to being overweight."
CBS News reported that a study conducted by the CDC found an association between frequent soda consumption and obesity, Type 2 diabetes, heart disease, kidney disease, nonalcoholic liver disease, tooth decay and cavities.
Many parents are livid at the new proposed law as they believe it's up to them to keep their kids healthy.
"I think the government shouldn't determine what's available when I as a mother know what's best with my child," said parent, Inez Deocio.
The Independent Journal Review reported another California parent, Ken Barnes stating that rules and regulations begin at home.
"Why is this law even necessary? I'm old enough to remember when my mom would say 'put down that soda, drink some water if you're thirsty.' "
The bill will create penalties for restaurants that don't swap out soda. The first offense will be a written notice, $250 for a second offense and $500 for each additional violation.
There still will be the option to order alternative drinks, such as juice or soda, as long as the order is made by the purchaser of the child's meal.
What do you think about this? Would you back this new bill or do you believe that governing a child's health should be the parent's decision?

Kari Steele
Listen to Kari Steele on KOST 1035. FM from 10am-3pm!
Read more