Randy's Donuts Just Opened Their Second Location!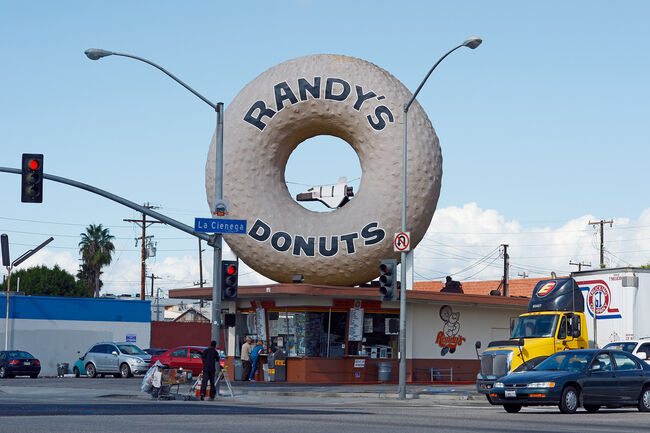 The famous Randy's Donuts that you've probably seen in a lot of movies just opened their second LA location!
The first location has been in Inglewood since 1962 and this new location is in El Segundo!
Don't worry the iconic giant donut on top of the building will be there too!
The El Segundo location is different than the one in Inglewood because this one will offer sweet and savory Breakfast donuts.
Head of Marketing, Thomas Bartsch said, "the breakfast donuts will be made with "glazed donuts rolls and high-quality ingredients including maple pepper bacon, all-natural sausage, cage free eggs, hash browns and American cheese."
He continued, "You'll even be able to spice the breakfast sandwiches up with siracha or tapatio sauce!"
This location is not only serving up some delicious donuts, but they are also getting involved with the community.
CEO and owner Mark Kelegian said, "For this location, we are partnering with the El Segundo Education Foundation on several events to raise money for the local school district and will continue with our other philanthropic work throughout the year."
The new Randy's Donuts location is open now and is located at 2181 Rosecrans Avenue, #C.
Are you going to check out this new location?

Kari Steele
Listen to Kari Steele on KOST 1035. FM from 10am-3pm!
Read more