Ayesha Curry Says How She Stops Women From ''Lurking'' Around Stephen Curry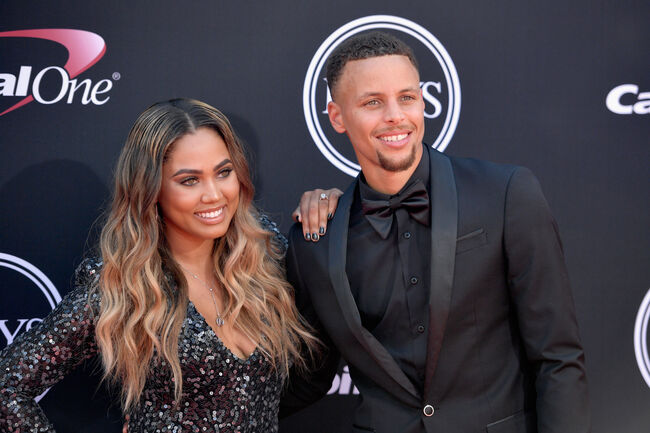 Ayesha Curry went onto Jada Pinkett-Smith's Red Table Talk to open up about her relationship with Stephen Curry. The author shared that being with a celebrity basketball player can be tough to manage when women "lurk" around trying to talk to Stephen - regardless if he is married or not.
The couple who have been together for eight years and share three children try not to let outside influences effect their home. "The ladies will always be lurking, hoping for their moment and waiting," she tells Jada Pinkett-Smith on the Facebook digital series. "But for me, I honestly hate it."
Don't mistake the relationship though, the pair totally have trust with each other. Ayesha claims that Stephen is "very nice by nature and he's very talkative," which women may take advantage of. When Ayesha does witness these encounters, she just makes sure to insert herself into the conversation. "I'm a grown woman so I'll just insert myself. I'll be like, 'Hello. How are you doing?'"
Do you think this is a mature way to handle the situation or should she ask her husband to stop being so friendly.
Watch a clip of the interview below!