Disney's California Adventure Has A New Holiday Treat!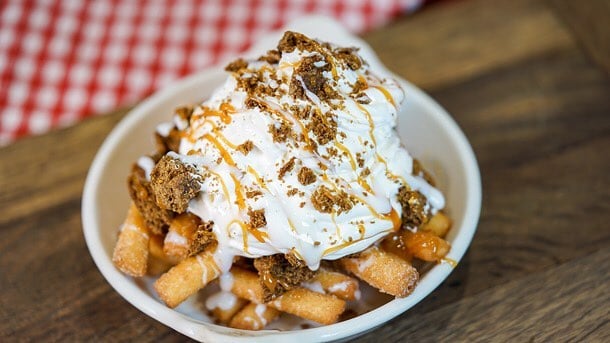 Disney/PopSugar
READ: You see that delicious treat above! That is known as Gingerbread Funnel Cake Fries, and it's the newest holiday treat at Disney's California Adventure! It's only sold in the park at "Award Wieners" and it is funnel cake that's been shaped into stringy fries and topped with gingerbread crumbs, a dollop of whipped cream, and a caramel drizzle.
It is quickly becoming a favorite at the park, and won't be around for long, so during your next visit, you gotta get some!
SOURCE: Pop Sugar

Ted Ziegenbusch
Listen Ted Ziegenbusch weekends on KOST 103.5 FM!