Ed Sheeran Documentary 'Songwriter' Lands 7-Figure Deal With Apple
Ed Sheeran just signed a huge deal with Apple, the media leader purchased the screening rights to Sheeran's new documentary Songwriter for about seven figures.
The film premiered at the Tribeca Film Festival in New York last night, it goes behind the scenes of Sheeran's lufe as a musician. The development of his career along with his creative process when it comes to writing and performing songs.
Sheeran's cousin, Murray Cummings, directed the film, "I wanted to focus on him being a songwriter rather than 'Ed Sheeran the superstar' type thing. It's like, this is a guy that's really good at his job, and writes songs all the time -- if his brain's on, he wants to write," he said. "It takes a lot to write a song, you go down a lot of different channels and not all of them are great. To have a camera on that while that's happening, I'd imagine it's quite difficult. I was really lucky to have that happen, and I felt very privileged to be in that situation where [Ed] doesn't mind that I'm filming while he's being that vulnerable. So I felt, I've got to make something out of this, because who else can?" he told Billboard.
Songwriter will be released in theaters and on all Apple's platforms, no word yet on a release date.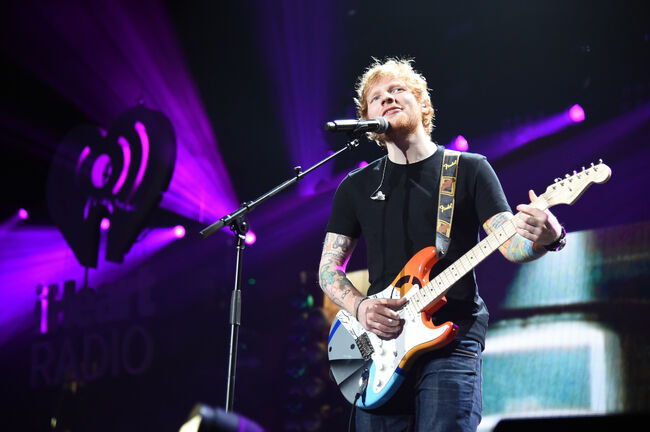 Ellen K
Listen to the Ellen K Morning Show on KOST 103.5 FM weekdays from 5am-10am and Saturdays from 6am-10am!
Read more